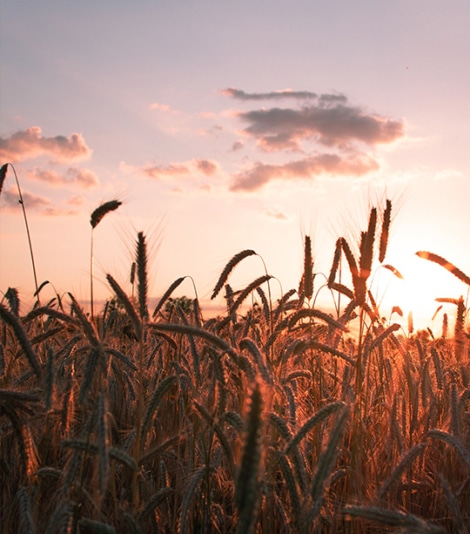 Pedro • Sep 9, 2022
Last modified on Feb 28, 2023
Agricultural website theme design in 2023
what makes a top website in the agriculture industry?
We have recently launched a website in the agriculture field and while researching the market we really struggled to find a good website to draw inspiration from. The truth is that most companies seriously neglected their website and we found that while many still have websites made over a decade ago, other's most likely did not take their website as a serious investment and just quickly and cheaply got one made by either using a website builder or a theme without any help creating good content or assets.
But does an agricultural company really need a website?
We believe only the owner can answer that. But the answer would be yes for almost every single case out there. If you already have a long list of clients and a backlog of orders, you are struggling to answer the demand and your products are priced as high as the market allows and you only sell localy then a website might not be high on the investment priorities. But for everyone else, yes, a website is something your company simply cannot live without.
Nowadays everyone checks everything online and you cannot afford to make a bad impression.
You might think that because you are not selling online a website will not generate that much return on your investment, but the truth is it will, it's as much about the contracts and business you loose as the ones you make, and a bad or inexisting website will make you loose contracts.
Downloading an agricultural website theme/template for free
One option you might be considering is to search and download a free theme for a wordpress website and try to get a website up and running with litle to no costs. We do sugest this route to some small companies that have no money to invest and would like to invest their own time on learning and managing a website by themselfs. The obvious pro's of this DIY approuch are the low investment and the speed at witch you can have your website up and running. But the con's are the reason we don't recommend this to many, you will be on your own with no support, you will need to learn and manage your website and that takes time and although at first you might think you are making progress, you will not understand the reason you don't have any traffic or are not making any online sales, we'll save you the time and just tell you how
There are too many factors involved in generating traffic and sales/leads
Getting a website out in the internet is the easiest part of your digital presence, knowing how to generate organic traffic, how to increase or even create online sales is the hardest. You could learn it eventually of course but it would take a lot of time and for the most part it would be a trial and error process on your own company.
What about a premium theme?
Choosing a premium theme will increase the chances of success as they are generally better built and offer some sort of support, it varies depending on the company you buy it from. The are optimized and offer a huge number of customization options, I have seen quite a few and I can assure that they are generally very well coded and designed.
It's miles from using a free theme so does that mean they are a good option?
Again only you can answer that. They offer you a great starting point and if you are a DIY type of person, enjoy creating copy and researching keywords, this is a good option. It will increase your chances of success but we would still advise you to at least reach out to a specialist in digital marketing to get a consultation on what steps to take, copy to focus on, ads, using a wordpress editor, SEO plugins and many other things that will make or break your efforts. Why not reach out to us?
So what could be wrong with a premium theme?
Mostly because these themes are quite generic. They are made to look good and convince you to buy it, but they don't take into account your brand, copy or business type. Your website will look exactly the same as many others out there and it will perform exactly the same too. Another reason is that you will find they are generic themes made to look good and get you to buy them, as they are products themselves. They have a lot of quality graphics, placeholder images, copy, social media channel widgets, news section, blogs, galleries, etc. But once those are removed and replaced by your content the problems start and the end result is not great.
What about using a custom builder like squarespace or wix?
For the most part it will be similar to using a premium theme, in our opinion the biggest diference lies in how easy it is to manage. Custom builders like squarespace are much easier to work with and we find people enjoy using them a lot better then a normal install of wordpress. You are trading off some things of course, read more about this here, but they are a joy to use.
Custom wordpress theme
If you want the best wordpress theme for your agricultural related business well then there is probably only one way to go about it – a custom build. Diferent agencies will go about this diferently but you can be sure that regardless of the agency process this will be unique. A custom wordpress build will showcase your companies strenghs and will reassure clients or leads that it's safe to do business with you.
Designing the best agricultural website
So what exactly goes into crafting a great agricultural website? Most of what make a great website great is discovering everything there is to know about your target, your competition and yourself, so you can create a strategy around your copy, design, marketing and assets that enable you to succeed.
Let's look at some examples of agriculture related websites
Highlighting the process reassures potential leads, and also helps establish exactly what the company can do for a client. Using iconography also helps highlight this rather then just using a bullet list.

Showcasing the products with good original images will help clients find what they are looking for and give a sense of quality to the company and the products. We recomend hiring a product photographer, these photos are assets you can use and reuse in ad's, posts, articles or catalogue's so they are a great investment.
Certifications are a way to show client's you can be trusted and that your product is of the highest quality. Highlight them and be proud to display them.
Glencore agriculture designed a custom image to show what value they can bring to their clients. It's a simple and clear way to visually assure clients you will answer to any need be it storage, processing or logistics and can easily fit into their current processes.
Glencore agriculture also highlights their approuch to sustainability, something that clients are increasingly more focused on. It's a good ideia to proudly display how your company sources products and operates in the industry.
Bunge visually displays their trade flows creating a sense of size that is otherwise hard to convey. A map showcasing the global trade helps make future leads trust in your company, as you have the size and connections to became the right partner.
Glencore agriculture uses oversized elements to show size and you should too. Number's are a great way to show size and create assurance and trust.
Louis Dreyfus Company page is a great example of what a custom design can do to your brand. The page title is from farm to fork and both the copy and the visuals all flow in the same direction. The page helps transmit quite a lot of information in a light way with the use of iconography and colors.
Again, a great use of iconography in brf global makes it easy for the user to find their way around the different pages and content.
Crafting an agricultural website custom build
Our client Shah Nanji Nagsi Exports is one of India's oldest and largest Non-Basmati rice exporters. Processing and trading
over 30 agricommodities, they have 5 locations in 2 countries and trade with over 60 countries. The goal of this project was to transform the web presence of Shah Nanji Nagsi and improve their SEO strategy so that the brand could grow consistently over the next few years. In the administration side we will create a simple and easy editing workflow that can be used without creating issues. From a user standpoint we want to improve the UX, asset delivery and optimization, while bringing the aesthetics to the high level and standard that Shah Nanji Nagsi are known for.
A top agriculture website will:
Cause a good impression
Prevent you from losing your clients trust.
Answer the most common questions about your business
eassure leads about your practices and certifications
What an agriculture website should have:
Good original photos (no stock photos please).
Simple, easy to understand navigation.
Updated certifications.
Frequently asked questions section addressing the most common pain points clients face.
Easy and diverse ways of reaching out.
Modern UX and UI.
Clear and professional copy.
So what should you do?
We always suggest investing a percentage of your company's revenue in both your website and marketing efforts and stay with that number. One common mistake we see in clients is that as they grow their investment in marketing stays the same and the company then struggles to maintain and take advantage of the exiting growth momentum. Don't over-invest if it's not the right time or maintain the same investment budget as you grow.
It's time! I want to invest.
The first thing you should do is contact an experienced agency or freelancer so they can help you plan out your investment and your priorities. Don't just make decisions like where to invest without having an expert look at both your company and your competition, it will save you a lot of money.
And of course contact us, we already have the proper experience and understand the pain points of the industry.
It's more than I can invest, at least for now.
We would still suggest getting an expert to have a look at your companies assets and website to help you get on the right track. The choices you make early on can have a bigger impact than you think and starting with a website might not be the best solution for you. We'll gladly stear you in the right direction.
What are the best Website Templates for Agriculture 2020
You can find a large selection of ready made templates in companies like templatemonster or themeforest, just be careful not to choose a templates that is widely used and will not allow your company to stand out.
Does an agricultural company really need a website?
If you already have a long list of clients and a backlog of orders, you are struggling to answer the demand and your products are priced as high as the market allows and you only sell localy then a website might not be high on the investment priorities. But for everyone else, yes, a website is something your company simply cannot live without.
Examples of agriculture related websites
Some of our favorite website's include Glencore agriculture, Bunge, Louis Dreyfus or Brf global. You can check our article to know exactly what we highlighted in each while researching.